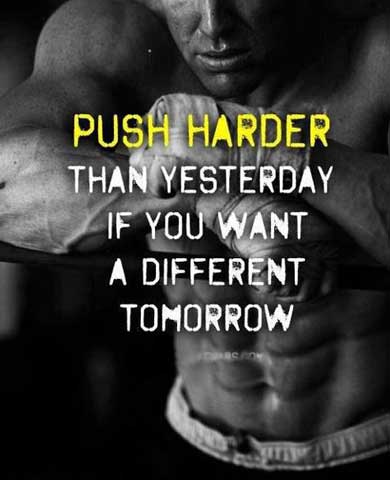 Superhuman Project – Day 152: Avoiding Complacency and Getting Back On Track (Click Play)
Day 152 of my "Superhuman Project" (#SHP), Saturday 5th Mar 2016:
Tim Ferriss's 4 Hour Body book lesson/s of the day:
3 F's – Fun, Flow and Flexibility: 
Fun, flow and flexibility – remembering that during the hike today turned the hike into a profoundly more pleasurable and fulfilling experience rather than it just being a hike and my race against time!
More fun today by going a playing at the indoor trampoline park. Absolutely loved it! And what a great workout too!
Superhuman Project – Trampoline Park First Time – Dream Since I Was A Kid! (Click Play)
Here's the progress for day 152 of my superhuman project.
Measurements Recorded (on 12th Feb 2016)
Body weight – 75.3 kg (just an additional measurement because I had an initial goal of dropping to 75kg).
Biceps (Left / Right) – 13.0 (not flexed) & 14.4 (flexed) / 13.1 in (not flexed) & 14.5 (flexed)
Chest 39.7 in
Waist – 33.5 in
Hips – 37.5 in
Thighs (Left / Right) – 21.7 in / 21.7 in
Total Inches – 180.2 inches
**Notes: 
Both biceps reduced very slightly.
Chest increased by 0.7 in.
Waist slightly less.
Hips reduced slightly.
Thighs about the same.
Really must do some different exercise to get biceps to increase to 15 in biceps.
Superhuman Diet
Breakfast:
1 tsp wheatgrass powder with water.
Apple cider vinegar + psyllium husk + water.
4 fried eggs.
Lunch:
1/2 portion rice + cabbage + long beans + chicken.
Dinner:
1 big fillet of salmon + black beans + broccoli.
Snacks:
Morning (9am – post-hike):
Tiny portion rice + chicken.
Evening:
1 tandoori chicken breast.
1 ice latte.
Superhuman Workout:
Yoga:
Freediving training (Pool Training):
Strength Training:
Hike: Did the same hill hike. Did a steady fast pace to the first intermediate peak and then enjoyed it thereafter, while connecting with people I crossed paths with, and also shot a great video which I've included above. Total time for the whole hike was 1hr 35m.
Indoor Trampoline Park: 2 hours (with breaks) of fun jumping around and learning intermediate skills. So much fun! Freakin great cardio and core stability workout too.