Superhuman Project – Look For The Rainbow After Your Storms (Click Play)
Day 39 of my "Superhuman Project" (#SHP), Friday 13th Nov 2015:
Sleep: 12am till 6am. Interrupted.
Woke up feeling not as energised.
Got into action for the video posting instead of yoga. But I did my breathing exercises.
Breathing exercises are the "must", not so much the yoga I feel now.
Tim Ferriss's 4 Hour Body book lesson/s of the day:
No reading done. Didn't bring the book on this trip.
3 F's – Fun, Flow and Flexibility: 
Was flexible in my approach with the breathing exercises this morning, choosing not to do too much of packing.
Just flowing with the opportunities the day has been presenting.
Here's the progress for day 39 of my superhuman project.
Measurements Recorded (on 27th Oct 2015)
Body weight – 76.4 kg (just an additional measurement because I had an initial goal of dropping to 75kg).
Biceps (Left / Right) – 13.0 in / 13.0 in
Waist – 34.5 in
Hips – 38.2 in
Thighs (Left / Right) – 21.4 in / 21.7 in
Total Inches – 143.4 inches
**Notes: 
Both biceps stayed the same.
Waist reduced by what seems like 0.9 inch.
Hips almost the same.
Thighs increased a little.
Looking good!
Superhuman Diet
Breakfast:
1 glass of water + 1 tsp wheatgrass powder.
4 hard-boiled eggs + 70g canned tuna.
Notes:
This breakfast fuels me well I feel.
Lunch:
1/2 portion rice + chicken panang curry.
Mixed vegetables medium portion.
Dinner:
1 large pepperoni pizza.
1 small can of Coke.
Evening snack (5pm): 
Evening snack (9pm): 
Superhuman Workout: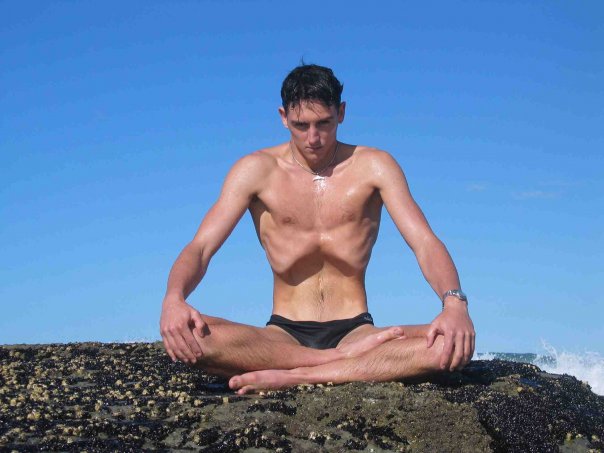 Yoga:
30 mins of breathing exercises.
Freediving training (Pool Training):
CO2 table with 2:30 breath holds. The breathe up for 1st set was 2:00 and worked down to last set which was 15 secs.
Today definitely felt more comfortable than the previous day in the pool for the same table.
My contractions for first 3 sets came around 1:15 average. For 4th and 5th set they came around the 1:25 mark. For last set they came in at the 40 sec mark.