Day 51 of my "Superhuman Project" (#SHP), Wednesday 25th Nov 2015:
Sleep: 10:30pm till 5:30am. Helios was up early.
Tim Ferriss's 4 Hour Body book lesson/s of the day:
3 F's – Fun, Flow and Flexibility: 
Threw in some flexibility with breakfast today. Just seemed like what my body needed.
Here's the progress for day 51 of my superhuman project.
Measurements Recorded (on 25th Nov 2015)
Body weight – 75.7 kg (just an additional measurement because I had an initial goal of dropping to 75kg).
Biceps (Left / Right) – 13.1 in / 13.0 in
Waist – 33.6 in
Hips – 37.7 in
Thighs (Left / Right) – 21.6 in / 21.6 in
Total Inches – 140.6 inches
**Notes: 
Both biceps stayed the same.
Waist reduced by 0.9 inch again (this time over a month).
Hips reduced by 0.5 in.
Thighs increased a little on left side and balanced out both legs.
Although it's not such a factor in the main result I want, also happy weight is moving in direction I want it to.
Since biceps and thighs stated same size pretty much while hips and waist reduced, it's safe to say that the loss in weight came from a reduction in the fat mass in those regions.
Happy about the hips and waist reduction!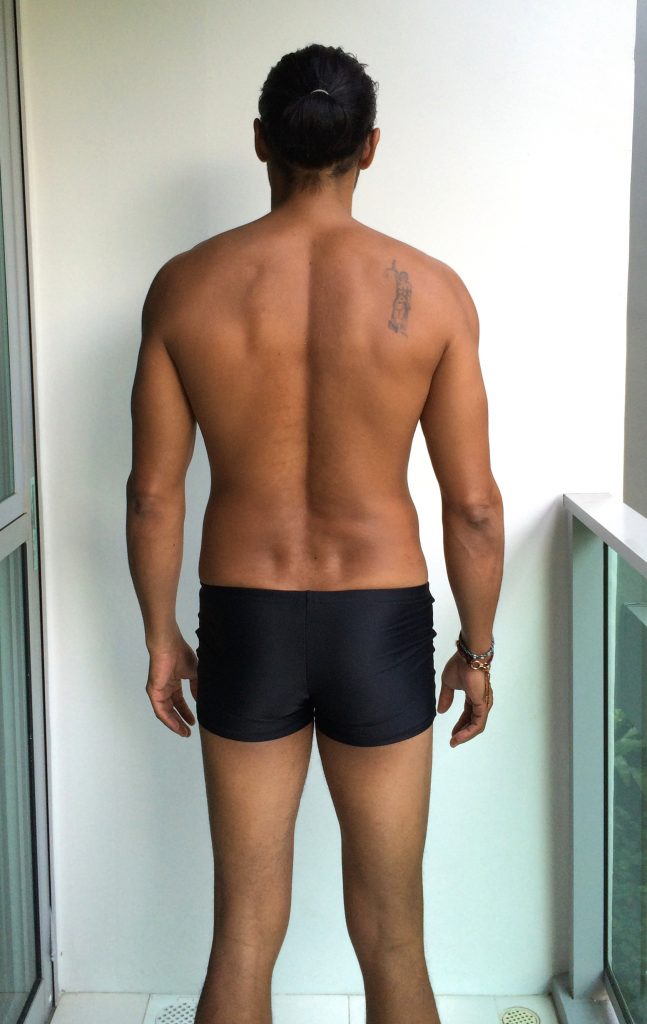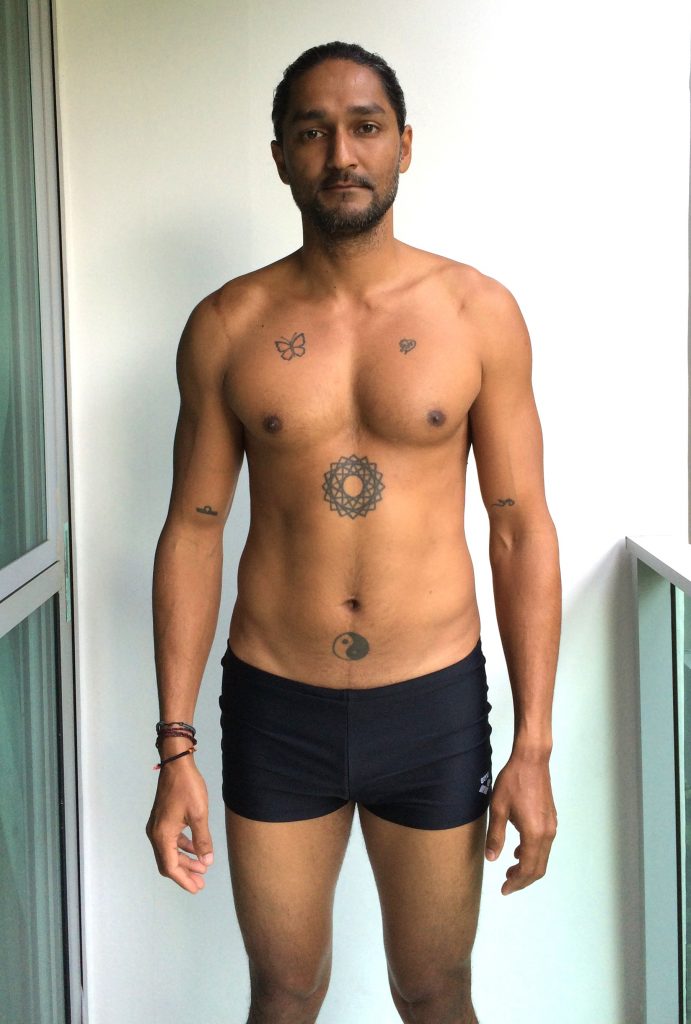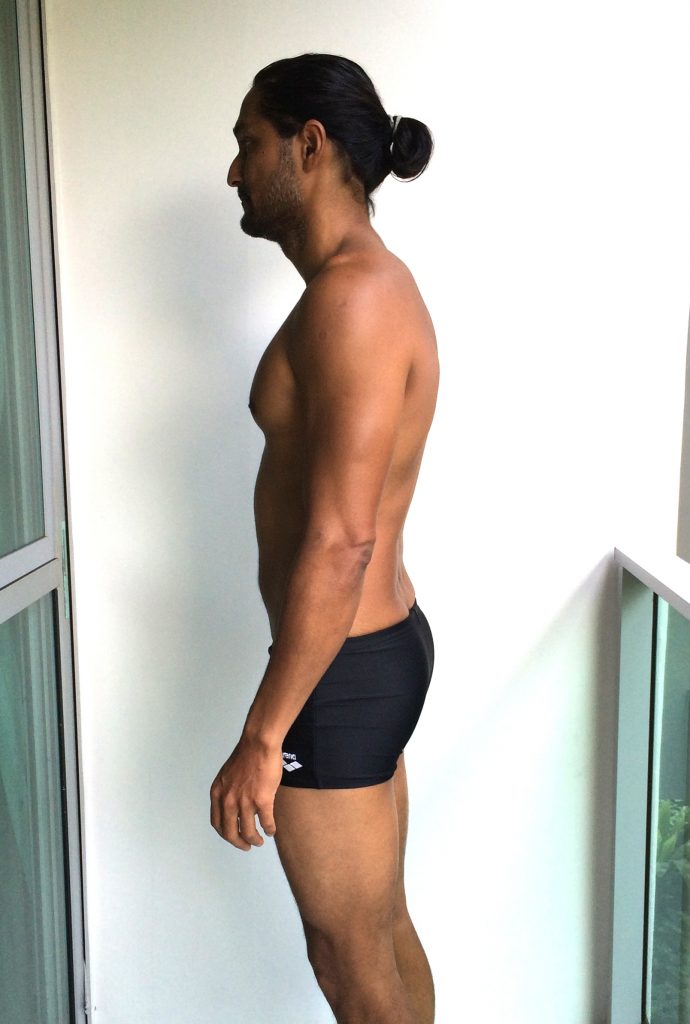 Superhuman Diet
Breakfast:
1 glass of water + 1 tbsp apple cider vinegar.
6 small thin pancakes with maple syrup.
Lunch:
1/2 portion rice + 120g chicken.
Dinner
200g chicken + salad.
6 pieces salmon and tuna sushi.
Superhuman Workout:
Yoga:
Freediving training:
Strength Training (Outdoor):